A Week Full of pure

F

-

U

-

N

!
Oh God, I don't wanna say this, but I really had a great week in school. Although I had flu last Wednesday, I managed to still attend my Thursday classes.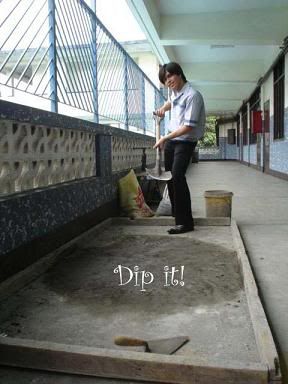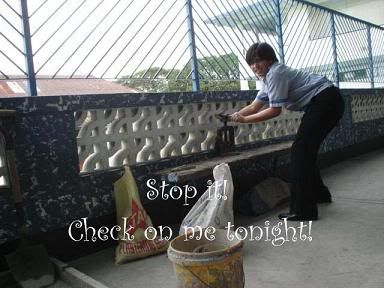 Monday:
I had no Theology class! My professor was absent. (I think that was the reason why I had a great week, bah! ;)) I love Theology, not before my overreacting professor came and tried teaching us Latin prayers. That was so unnecessary even though we're taking up scriptures!

Tuesday:
I brought a digicam with me to class. I didn't listen to one of my fav professors. I took pictures instead. I also took pictures of the school basketball varsity players. The players made my day! Hahaha! <3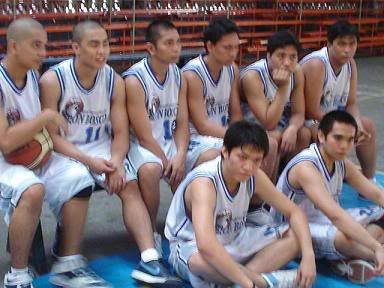 Hey, check some of the photos at BryanBoy.com


Wednesday:
I woke up with a soar throat, but I still went to school. Wednesday was just a simple day, but I still enjoyed it.

Thursday:
I was feeling better when I woke up. Mao and I ate lunch at my house.
After my last class, I decided to go to a friend's house since he invited me. Adrianne picked me up. I had dinner in his house. We talked for several hours. After some chitchats, I felt sleepy so I told him that I need to go.
It was also a simple yet a pleasant day.

Friday:
My mom woke me up asking if I want to come with them and watch a movie, Underworld Evolution in particular. I loved the prequel… I loved the pacing of the story, the fight scenes, and the actors. Ohhh!!! I sooo love Kate Beckinsale who played Selene and, of course the very hot man, Scott Speedman who played Michael Corvin. However, Underworld Evolution was not that good. I did enjoy the film, but it didn't meet my expectations. I thought it'll be a very brutal film, but it was not. Although, the fight scenes are still good and Scott Speedman looked hotter than before.
Another thing that made my week was a message from a random person telling me that her friends mistook me as a Korean Artist. That's so funny and weird at the same time.


Happiness from Mac-lyn!

Remember when I said that I sooo love Hi5.com? I'm reiterating it again. I LOVE Hi5.com!!! It'll always make my day!

Pose Pose Pose!